Agricultural and environmental research encompasses a very diverse collection of tasks: media prep, soil sterilization, sample processing, instrument sterilization, and more.  It demands equipment that can serve very different roles throughout a single day: handling delicate growth media in the morning, blasting a dense waste load that afternoon, then processing glassware overnight.
Priorclave regularly works with agricultural agencies, organizations, and researchers throughout North America.  These include universities and their extension programs, as well as testing labs and public agencies like the U.S. Food and Drug Administration and the U.S. Department of Agriculture's Agricultural Research Service.  We're consistently able to match these organizations with an autoclave that can meet their broad and evolving demands: Rugged and reliable, outfitted with a precise, accurate, and flexible control systems. By building each unit to suit your applications, Priorclave minimizes costs and resource consumption while maximizing utility and reliability.
Substantial Autoclave Savings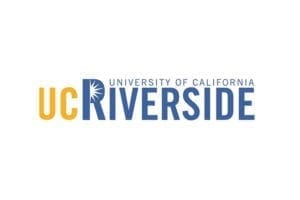 In 2015 the University of California, Riverside (UCR) moved forward with construction of a new facility for their Department of Environmental Health and Safety. This facility sterilizes large waste loads, but only does so once or twice per week. Unfortunately, they had committed to buying a large medical-style sterilizer. This unit required 24/7 cooling water feeds and a perpetually hot "on-demand" steam generator.  Despite running cycles infrequently, it was going to strain their utility budget.
Purchasing a similarly sized Priorclave saved UCR a significant sum–even taking into account the 20% "cancellation penalty" the original manufacturer forced them to pay. More importantly, switching to a properly specified research-grade autoclave resulted in ongoing savings: more than a 57% reduction in energy use and 87% reduction in water consumption.
That same year ALS Environmental—a Priorclave client—decided to reorganize their Winnipeg, Canada testing lab. This required moving their large Priorclave 320L front-loading autoclave. Had they continued using a traditional large medical-grade autoclave, such a move would have been highly disruptive:  Owing to complicated internal plumbing and monitoring systems, a large number of moving parts, and jacketed chambers medical-grade autoclaves are bulky, heavy, and delicate. Medical-grade steam sterilizes that have been in service for several years often never work properly again after being moved.
ALS Environmental had opted for a rugged research-grade Priorclave autoclave.  This unit has a lean cylindrical chamber, is wheel-mounted, relies on few moving parts, and is plumbed with flexible hoses.  As a result, the lab staff successfully completed the move themselves with a little phone support from Priorclave technicians.
A Distinguished Agriculture & Environmental Research Autoclave
What truly distinguishes Priorclave is customer satisfaction. Priorclave customers consistently report 93% to 100% satisfaction with their purchase over the course of years–with that rating improving the longer they've owned the unit. In our most recent customer satisfaction survey, most owners rated installation and first use "very satisfactory," with more than a quarter calling it "delightful." A large portion of autoclave issues can be resolved remotely–which is why Priorclave North America is pleased to offer free lifetime technical support and consultation and one of the best warranty programs in the industry. Priorclave also maintains a network of factory-certified authorized service agents (ASAs) across North America.
Wherever you are, we are as close as a phone call or mouse click.